Triple Crochet Patterns for Blankets, Hats, Scarves and More
Cool, creative crochet patterns that allow you to practice working a basic Triple Crochet Stitch (Treble) while making a lovely blanket or cardigan
The Triple or Treble stitch is a tall stitch that can be used to crochet open weave, latticed shawls, cardigans and blankets. Since it makes fairly tall rows, you can complete a project fairly quickly.

For instance, lap blankets or triangle shawls can be crocheted much faster than if you are using a smaller or shorter stitch.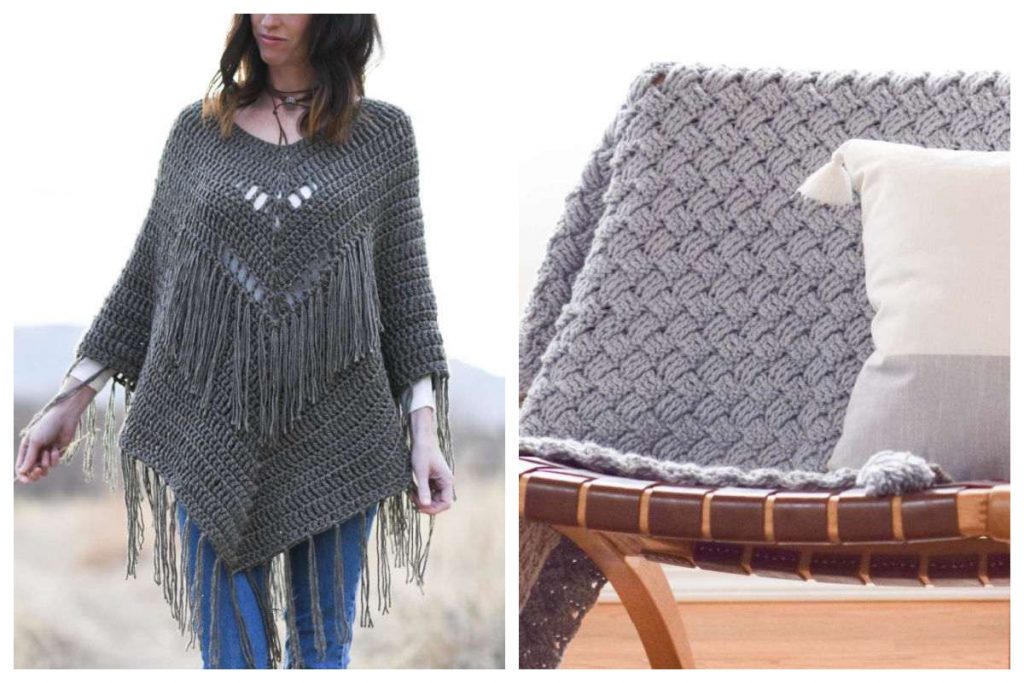 If you have just learned how to work a Triple Crochet aka Treble Crochet stitch, you will definitely want to take the time to practice it.

As I have said previously, it is not the that the Triple is difficult to master but mainly the fact that there are many repetitive movements. Plus, it is very close to the Double and the Half Double so it is easy to get confused.

And, of course, the more you work a stitch, the more it becomes muscle memory, right?
Are these patterns beginner friendly?

All of these triple crochet patterns use mainly only the basic stitches such as Single, Double, Half Double and the Triple.

A few may have some variations (such as working into the front or back loop only) but there is nothing super complicated so if you are a beginner crocheter, you should fine.

Also, If you need a little refresher on any of those stitches, check out our tutorials or the triple stitch video below.
We think you're going to love these fun patterns! There are some cute hats or beanies, a scarf pattern or two, several cardigans or dusters and even a poncho that is made with the triple crochet stitch.

Note: The abbreviation for the treble is tr or tc (I have seen both).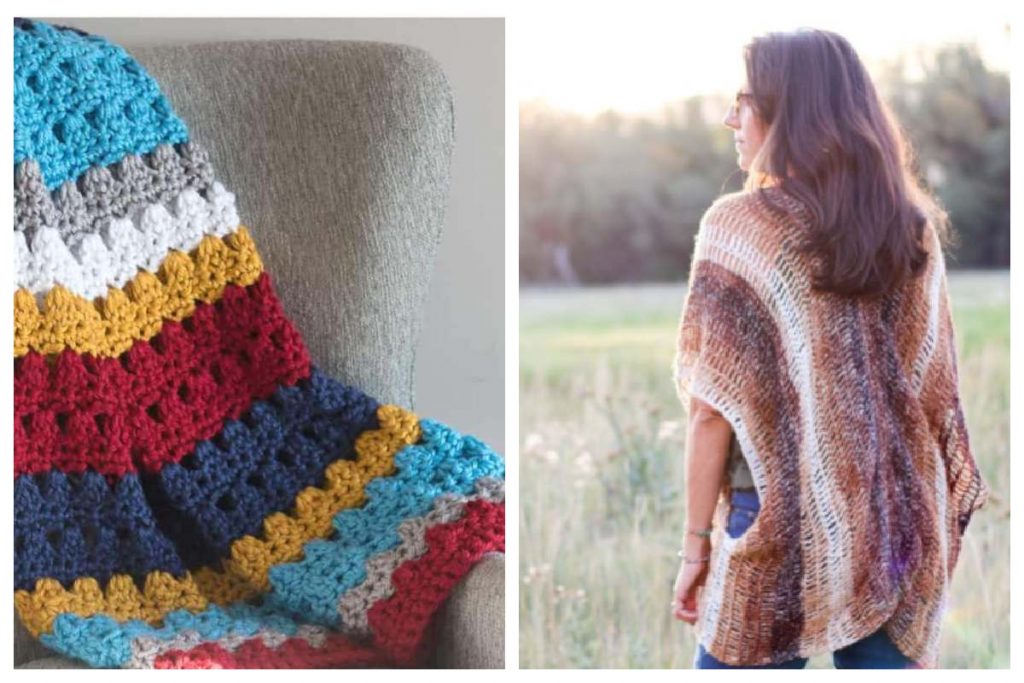 Don't miss Double Stitch Free Crochet Patterns and 13 Half Double Patterns

A great big THANK YOU to these lovely indie pattern designers for allowing us to share their work with you.

Note, we will be adding more patterns as we find them so make sure that you bookmark this page for future reference.

List of Patterns for Hats, Scarves, Cardigans and more
List of Patterns for Blankets and Afghans
Triple Crochet Blanket Patterns
How do you crochet a triple stitch into the front or back post?
As mentioned above, some of these patterns call for crocheting into the front post or the back post.

Basically, that means instead of you beginning the stitch by inserting the hook into the hole of a stitch from below, you insert your hook either in front of or behind the entire stitch from below.

That's so confusing, I know! You can check out the video below for the details.

What does RS mean in crochet?
RS refers to the Right Side of your crochet project. If you are working the rows back and forth, you will naturally end up with one Right Side and one Wrong Side. In general, the first row is considered to be on the Right Side.

Paying attention to which side is which will help you stay on track with the pattern.

Note: if you are working in the round, the 'Right Side' will be on the outside and the 'Wrong Side' will be the inside of your work.
We hope these creative patterns will inspire you to give them a try. As mentioned, make sure and bookmark this page and come back for updates.
Enjoy!
Related Stitch Tutorial:
Related Patterns: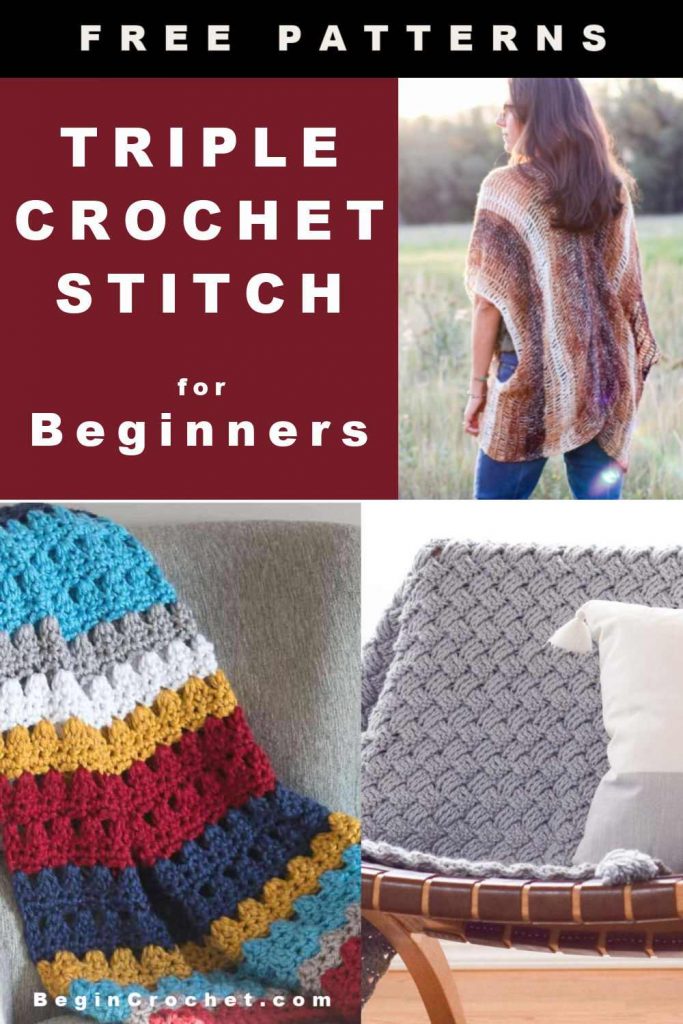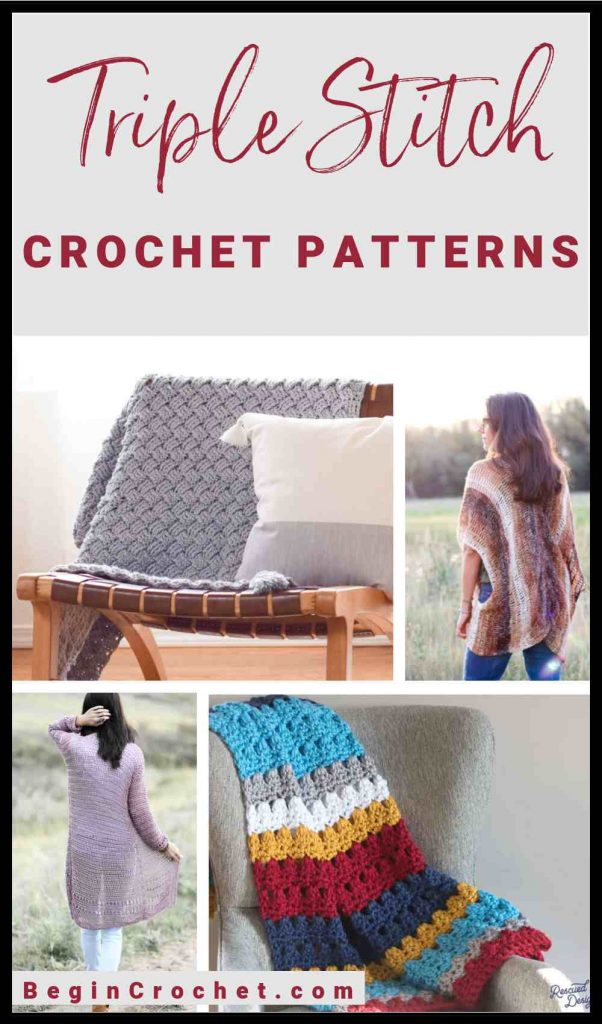 Triple Crochet Patterns for Blankets, Hats, Scarves and More