Shell Stitch Crochet Patterns
13 cool crochet patterns featuring the scalloped shell crochet stitch for making lovely baby blankets, shawls, beanies and crochet tops
You probably already know that crochet shell stitches are perfect for making sweet baby blankets and afghans. And, we have included some of those cute patterns in this list.
But this stitch is also great for many more patterns so you will also find pretty hair accessories, beanies, jackets and a particularly sweet baby cardigan.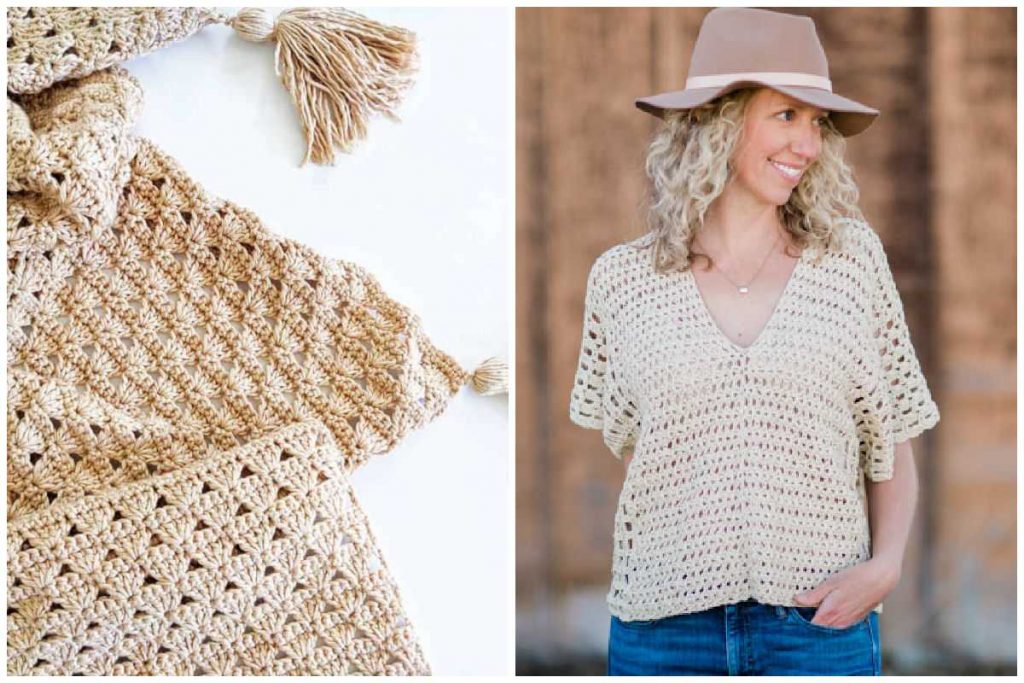 Disclosure: This page may contain affiliate links which means if you click and buy,
we may receive a small commission.
What is a shell stitch?
The Shell is an advanced beginner/intermediate crochet stitch that is made by working several stitches into the same loop within the row below, thereby creating a shell shape.
There are several variations which can make everything from a loose, open and lacy pattern to a thick, dense and extra warm fabric.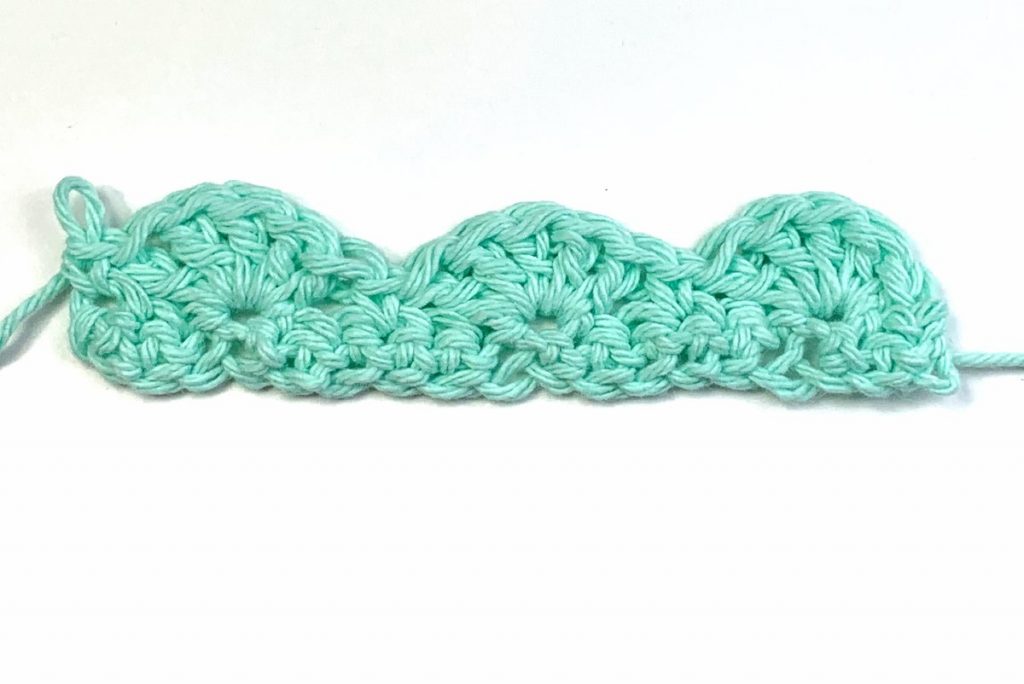 How do you crochet a simple shell stitch?
Crocheting a shell is actually fairly easy and utilizes beginner stitches that you probably learned first. These include the double (dc), half double (hdc) or even triple stitch. Since you mainly use basic stitches, the shell is the perfect next technique for beginners to learn.
This tutorial shows you the detailed step by step instructions for making a basic shell stitch.
Have you seen these patterns for Baby Booties and Headbands?
---
Most of these patterns are appropriate for beginners to handle. There are a couple, though, that are really geared more toward intermediate or advanced crocheters.
But, please don't let that deter you if you happen to be a beginning crocheter. Look at those patterns as motivation to learn the next stitch.
Have you tackled the fun Puff Stitch?
Listing of 13 shell stitch crochet patterns
---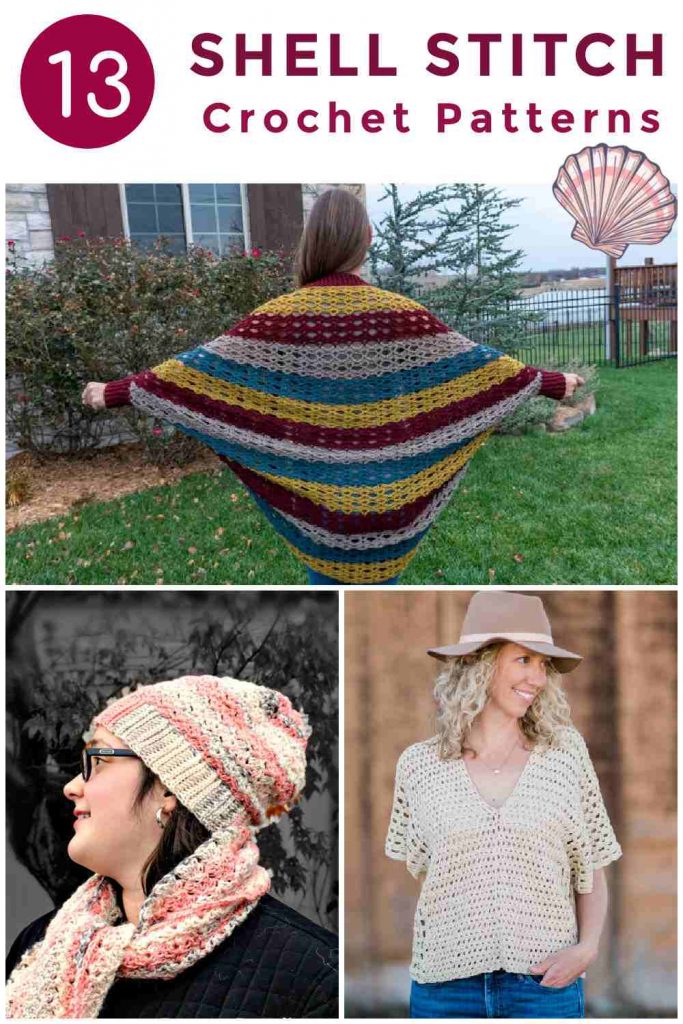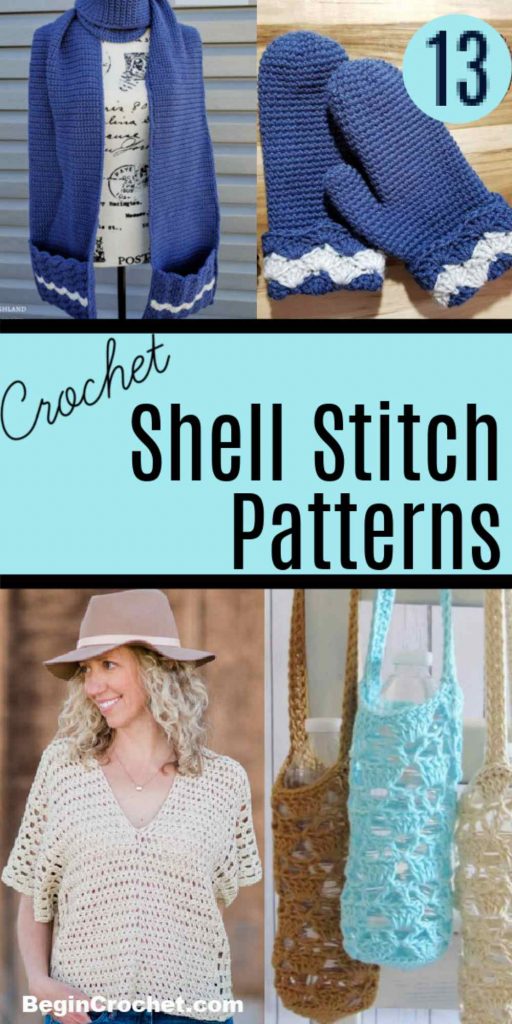 Shell Stitch Crochet Patterns