13 Half Double Crochet Patterns (All Free!)
Disclosure: This page may contain affiliate links which means if you click and buy,
we may receive a small commission.
Free crochet patterns that mainly use the half double crochet stitch and are all perfect for beginner crocheters

So, you have learned how to work a half double crochet stitch but what can you do with it? Quite a lot, actually! The half double is a very versatile stitch that lends itself well to blankets, scarves and even crochet socks.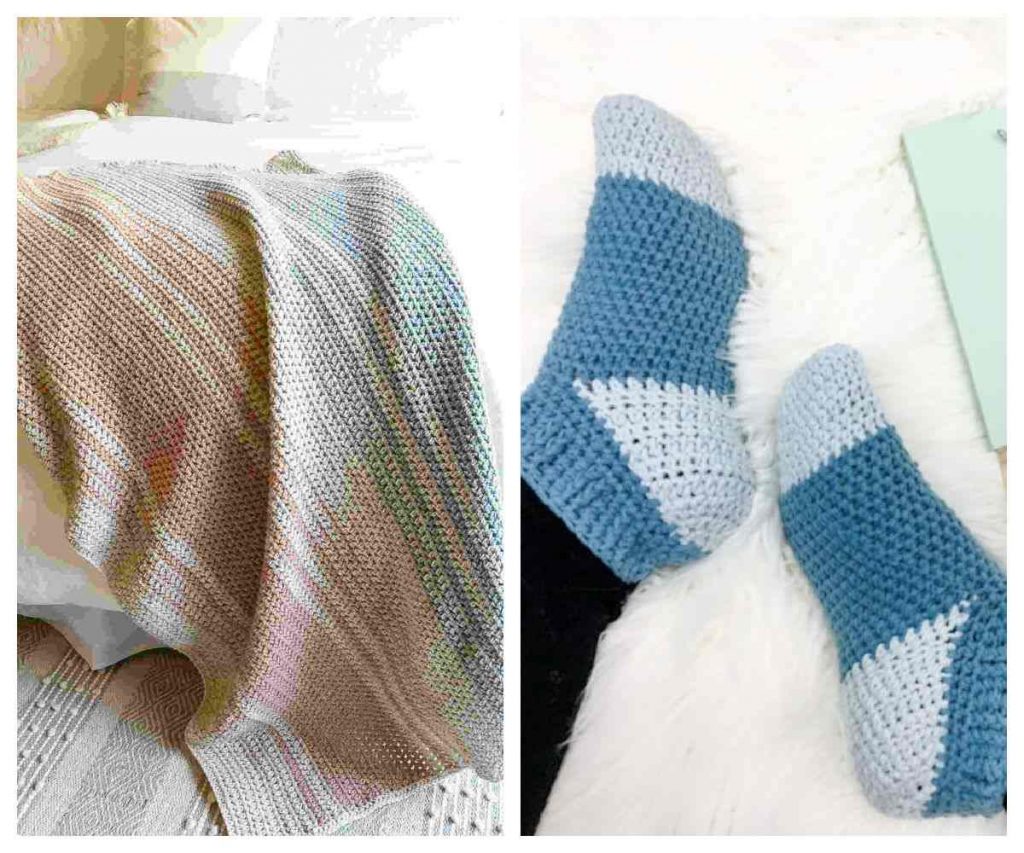 Once you have learned how to make a crochet chain (ch), work a single stitch (sc) and the half double crochet stitch (hdc), you are well on your way to making all kinds of lovely things.

These stitches are the basic foundation of a variety of different patterns. You can combine them and also work variations such as making the stitch in the front or back loop only to give your pieces more texture.
The free patterns I have gathered for you here require only a beginner level, basic knowledge of crochet such as making a chain and working the single and half double stitches.

A few of them use small variations but you shouldn't have any trouble if you follow the pattern instructions carefully.

As always, make sure and read through the entire pattern before you begin crocheting. This has saved me a lot of headaches in the past.
---
Listing of 13 hdc crochet patterns
You may also like these free Single Stitch Crochet Patterns and Double Crochet Patterns and Triple Stitch Patterns
Useful supplies
See this complete list of Crochet Supplies, Gadgets and Tools
How do you make a half double stitch?

The half double is a stitch that goes one step further than the single (sc) stitch but is smaller than the double. This tutorial shows you exactly step by step how to make the hdc.

In a nutshell, once you have a chain, the basic steps are as follows: Yarn over, insert the hook into a stitch or chain, yarn over and pull the yarn through the stitch, yarn over and pull the yarn through all three loops on the hook.
Left handed instructions for the hdc

If you happen to be a lefty and are having trouble with the basic instructions for a half double crochet stitch, this video tutorial shows you how.
Where can I find free crochet patterns?
Besides the websites listed above, there are many, many more that share all kinds of free patterns for crochet. Here is a listing of 22 websites where you can literally find thousands of patterns.
Related Stitch Tutorial:
Related Patterns: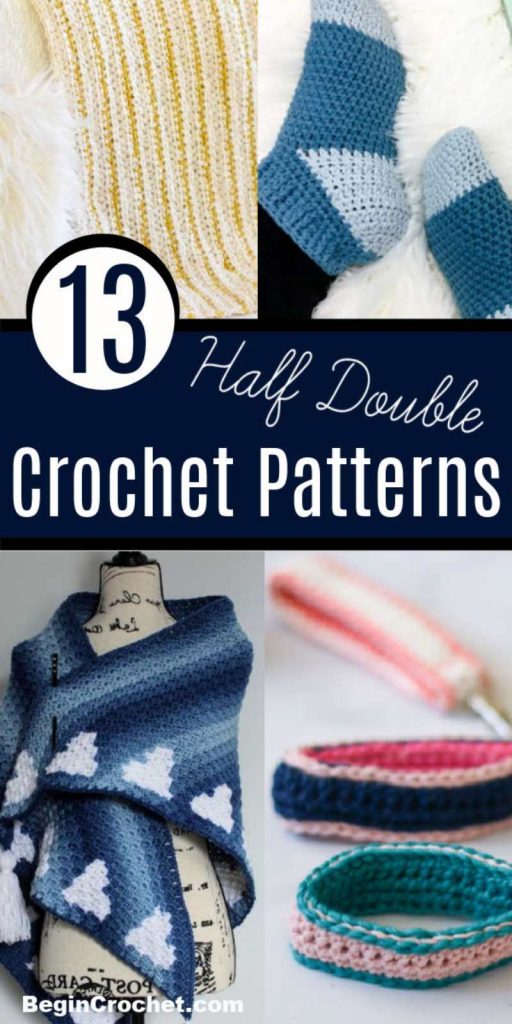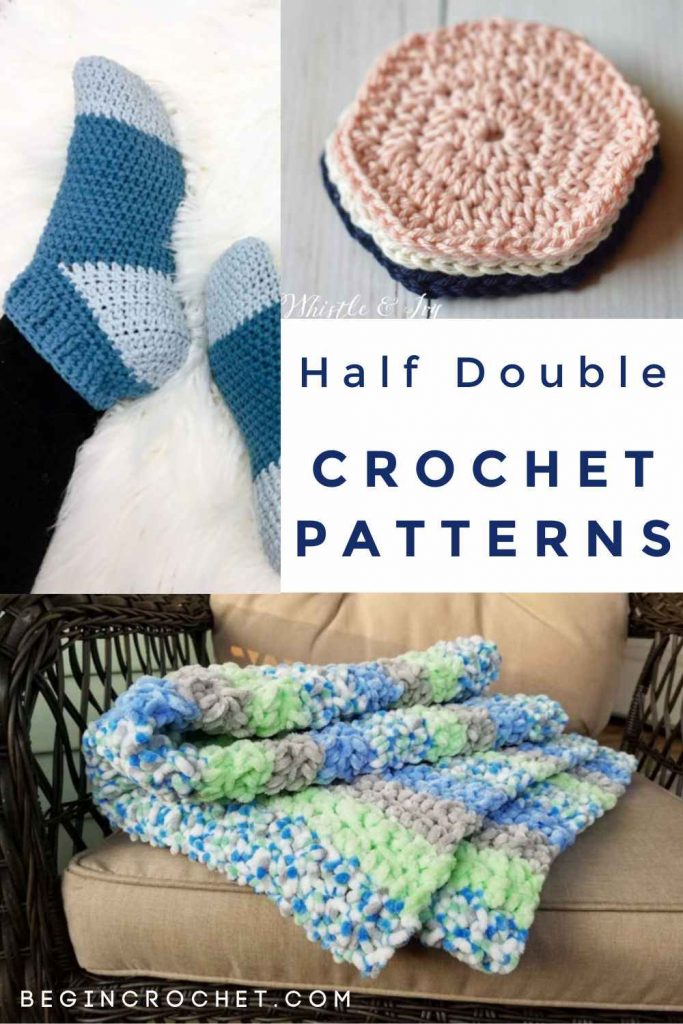 13 Half Double Crochet Patterns (All Free!)