13 Double Crochet Patterns for Beginners
Disclosure: This page may contain affiliate links which means if you click and buy,
we may receive a small commission.
Easy Beginner Crochet Patterns using only the Double Stitch and a few other basic crochet techniques
When you are just starting to learn the basic crochet stitches, it can be difficult to find appropriate patterns to make. So many patterns incorporate fancy, more advanced stitches and who wants to just crochet scarves, right?

Well, if you have learned the very basic, beginner techniques, then one of the next stitches you will probably learn is the double crochet or dc stitch.

This is a pretty straightforward stitch and there are many, many different double crochet patterns to make anything from blankets and dishcloths to cowls, hats and beanies and yes, also scarves and shawls.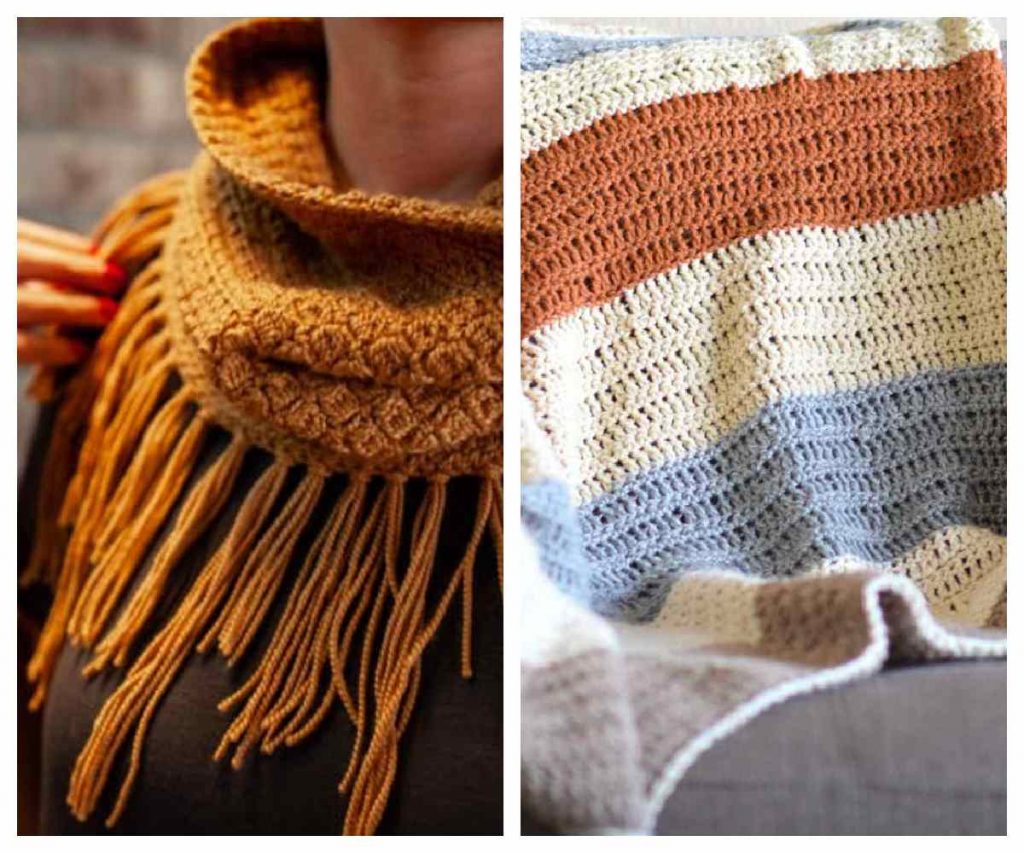 While these patterns are all beginner friendly, they do require that you have learned the more basic techniques. You should already know how to make a slip knot, crochet a chain, how to work a single crochet, a half double and the double crochet stitch.

If you need a refresher, you can find a complete step by step tutorial for each of these stitches on this page.
The only other techniques you may need to know for some of these patterns are how to work the dc stitch in the front loop and the back loop which creates ribbing.

Don't let that intimidate you, though. It is super easy to do and you can learn how in this video.
What is a Double Crochet Stitch?
This stitch is very similar to the single crochet (sc) and the half double (hdc). The basic technique is the same, however it includes an extra yarn over or two which makes a taller row.

Taller crochet rows means you can work much faster than if you are only using a single stitch.
Note: The abbreviation for the double is dc
Can you make a blanket with double crochet?
Yes, absolutely! The double lends itself very well to making larger projects such as blankets and afghans. And since they are bigger, there is plenty of practice for beginners who are just learning.


Note: Patterns 1, 4 and 5 in the list below are all double crochet blanket patterns for beginners.
List of 13 DC Stitch Patterns
---
And, there you have it. I hope you will give some of these patterns a try! I will definitely be crocheting a shawl or two for Christmas presents.

You may wish to bookmark this page for future reference. Also, I will continue to add more lovely double crochet patterns as I find them so be sure and check back for updates!
---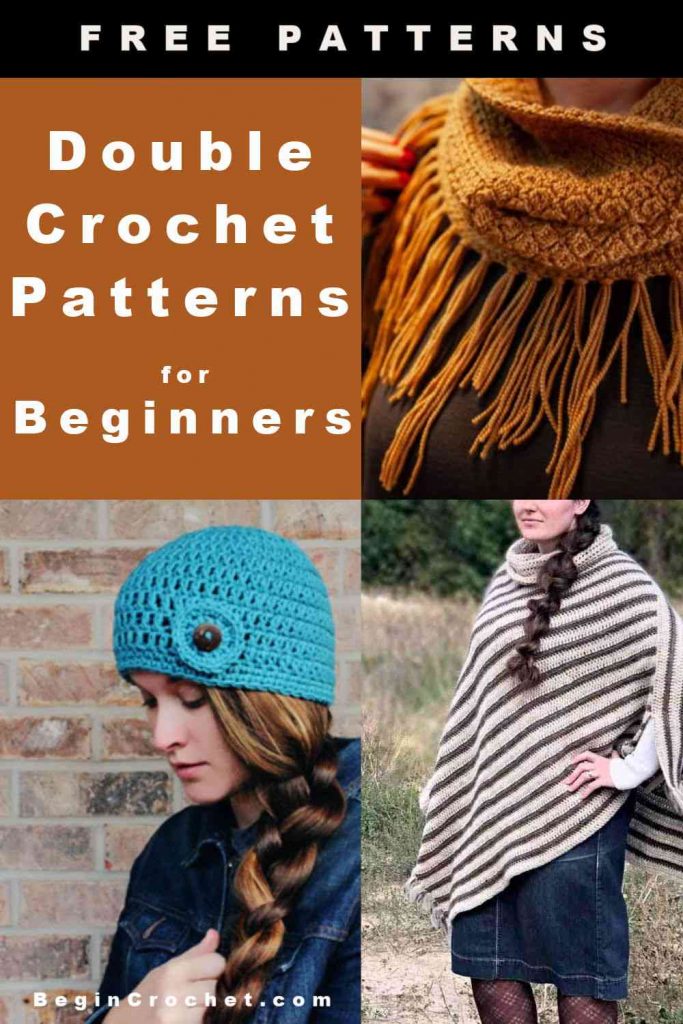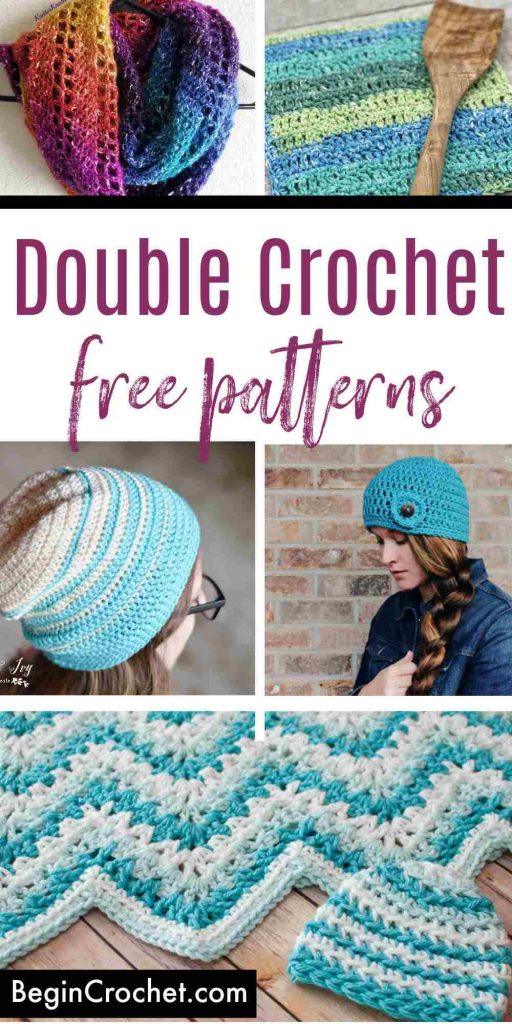 13 Double Crochet Patterns for Beginners