Crochet Baby Cardigan and Sweater Patterns (Free!)
13 Adorable Baby Sweaters and Cardigan free crochet patterns for beginners as well as more advanced crocheters to make
Is there anything cuter or more fun to crochet than baby clothes?? Not only are they simply adorable, but the small sizes allows you to make a bunch of baby and toddler clothes so much faster than adult sizes.
Not only that, but handmade sets of newborn clothing that you crocheted yourself are a super special gift idea for not only a baby shower but any new parents. These personal presents tend to become family heirlooms that are handed down.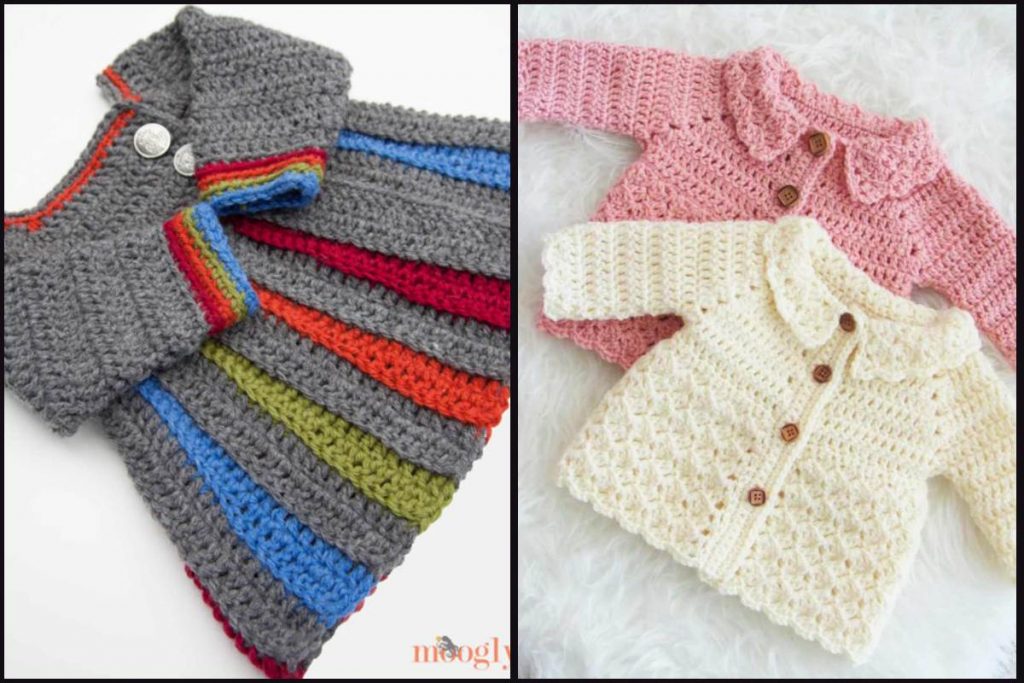 As I said above, most or all of these sweater patterns are easy enough for beginner crocheters but also interesting for people with more intermediate skills.
Plus, it would be super easy to match a cute pair of baby shoes, headband, hat or even booties and you have a whole outfit for your toddler or baby.
And, if you are looking for more baby crochet patterns, don't miss these super cute baby booties, blankets and headbands patterns
So, on with the show. I hope you enjoy these adorable little baby patterns. If you make your own version, by all means send me a pic of your creation. And please, let me know which one is your favorite!
---
I hope you love these sweet little baby sweaters as much as I do. A big Thank You goes out to the talented pattern designers for allowing me to share them with you.
Make sure and bookmark this page as I will update it when I find more cute little patterns for you. Enjoy!
---
More Free Crochet Patterns: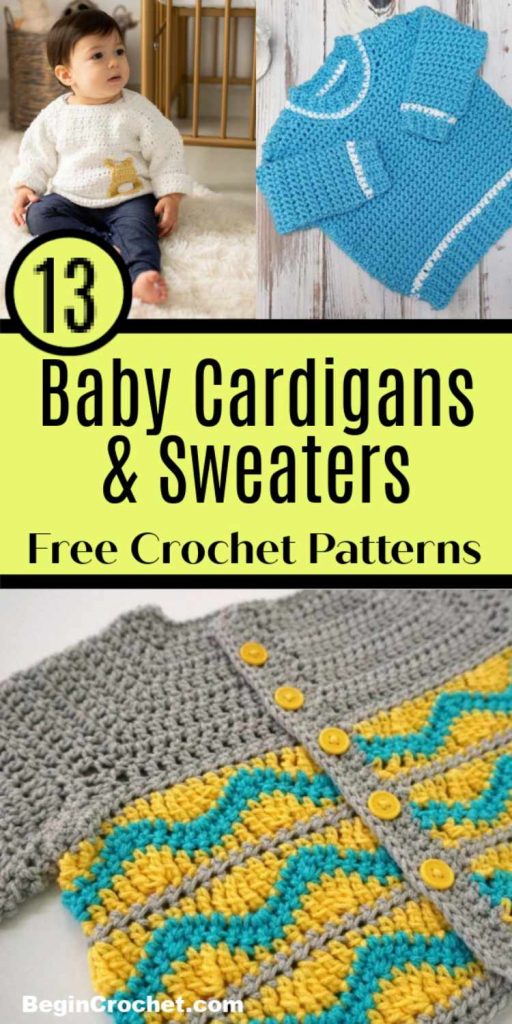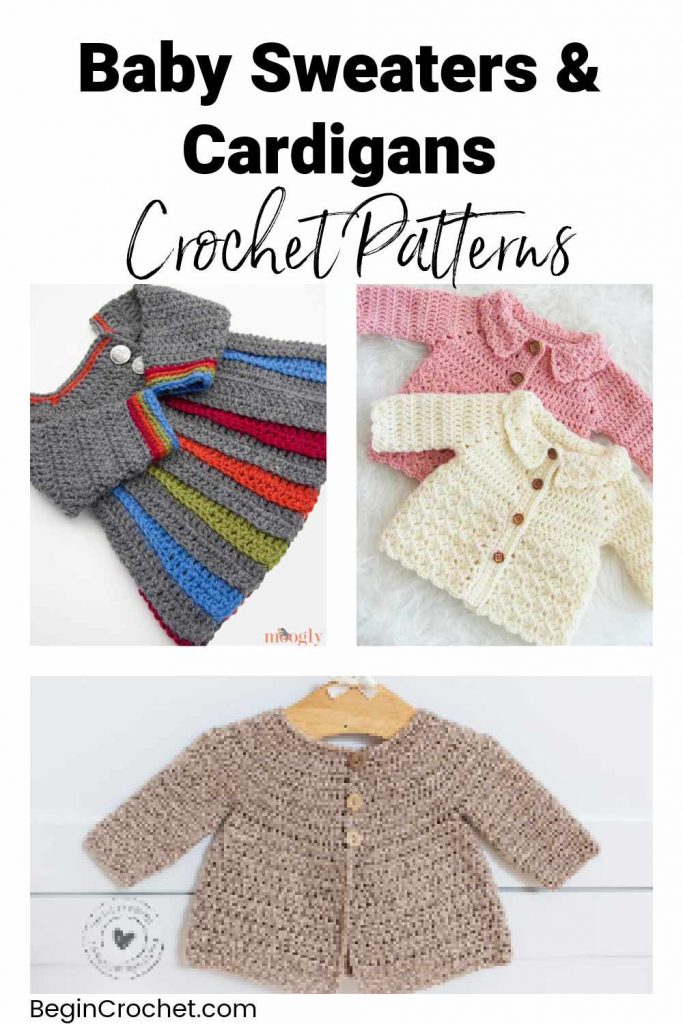 Crochet Baby Cardigan and Sweater Patterns (Free!)